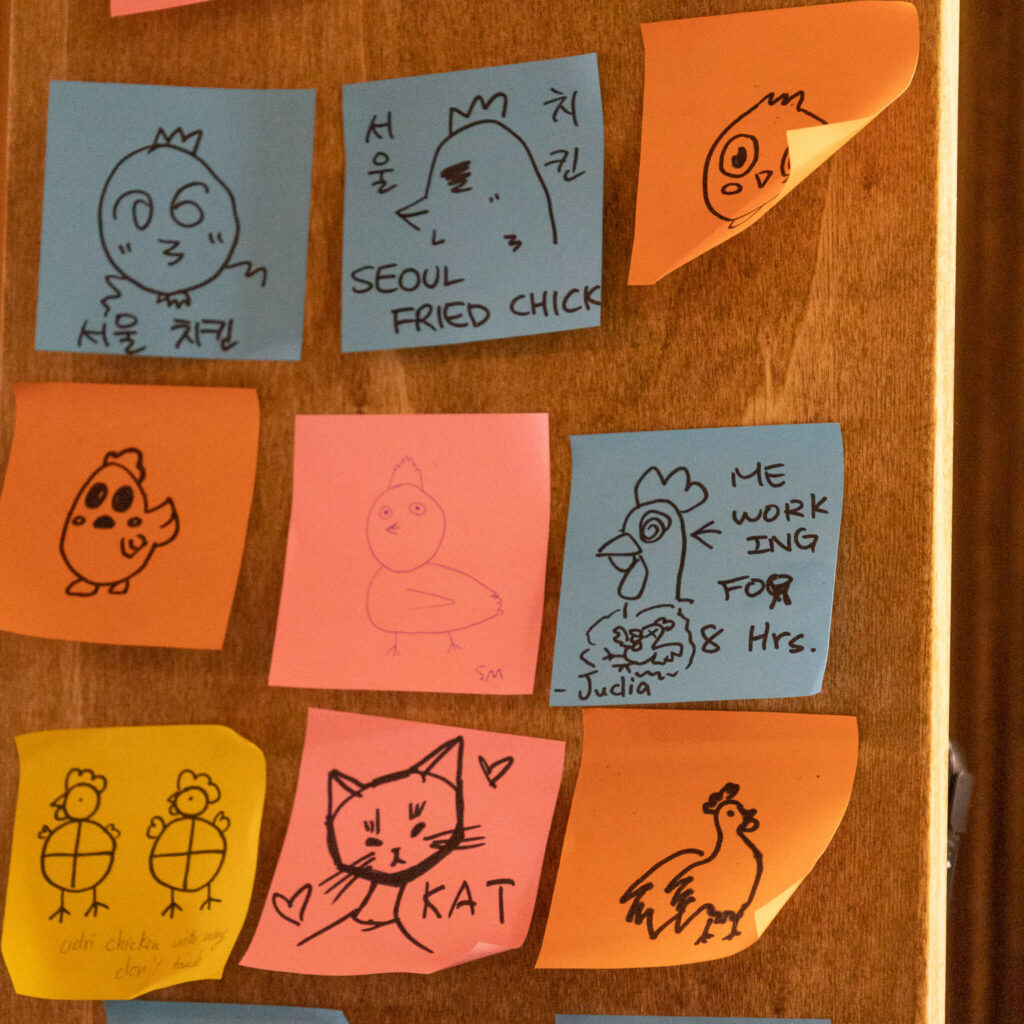 "Everyone Loves Fried Chicken"
Our mission at Seoul Fried Chicken is to provide amazing fried chicken to everyone through high quality ingredients, in house flavours and unforgettable customer experience.

Our Employees
Our secret to amazing fried chicken? We put our people first! We're a fun-loving, hardworking group in an inclusive and welcoming environment. We look out for each other, encourage each other to be the best we can be, and aren't afraid to roll up our sleeves to get the work done.
Our Customers
We want your fried chicken experience to be the best! We take pride in the food we serve and the customer interaction you receive! We aren't just your typical fast food restaurant, we are here to build a food experience with you!
Our Community
Every Seoul Fried Chicken is a reflection of the community it is a part of. From partnering with local organizations to talented individuals, we value our community, and our impact on the local neighborhood.